Unselfish Marketer PLR Membership Review
By web copywriter Patrick Brian O'Neill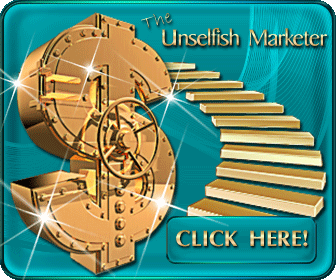 The Unselfish Marketer PLR site offers memberships that give you access to one of the largest and freshest public label rights collections we have ever seen. As online marketers, writers and site reviewers, we have checked out literally hundreds of PLR providers over the past several years. And we can honestly say that if you are looking for a virtually limitless amount of content available at an attractive monthly, 6 month, yearly or 3 year fee, this is a PLR site that you definitely need to check out.
Unselfish Marketer is similar to other PLR membership sites in a couple of respects. You can pay a monthly, 6 month or yearly fee to access all of the PLR content the company has ever paid to create. That is very similar to how other PLR membership sites operate. However, JayKay Bak, owner and operator of the Unselfish Marketer, continually adds fresh new content to "The Vault" that you can access as soon as it is available.
For instance, in August of 2014. A full 91 PLR products were added. Also, each and every month, the company spends $2,500 or more having 70 to 100 pieces of new, original content created in several formats and added to The Vault. (If you are reading this review sometime after August of 2014, we recommend heading over to the site to discover exactly how many new products have been added recently.)
With a monthly fee of $47 and no long-term commitment, bloggers, website builders, developers and online marketers get access to all of the past PLR products which have been added over the last 8 years. Unselfish Marketer also caps membership at 1,000 to ensure that all of the content on the site stays fresh.
One type of offering that you can expect to see in the Unselfish Marketer PLR Vault is a resale rights package. This allows you to resell the public label rights content you purchase, as many times as you like.
One such piece of content is Luxury Watches Profits. This includes 50 video reviews, a list of applicable and relevant keywords and a whopping 293 articles. That is just one of the thousands of pieces of PLR content you can access for a monthly or one-time fee.
Click Here to go to Unselfish Marketer
Some other PLR titles include:
Outsourcing Master Class
Greenhouse Plans Blog
Perfect First Date
EZ Money Quick Start Blueprint
Pergola And Trellis Plans
Fat Burning Soup Diet Blog
Ultimate Dog Care Kit
With thousands of pages of PLR products assembled over the last 8 years, unselfish marketer has a lot of topics to choose from. They include but are not limited to:
Off-Line Marketing
Online Marketing
Health and Fitness
Social Media
Self-Improvement
Home and Gardening
Dating
Weight Loss
Web Development
List Building
Product Creation
Blogging
Beginning at about $1.50 per day with no long-term commitment, you have access to more than 6,000 PLR products with resell rights and thousands more with PLR use-only rights. There is absolutely no way to cover the different formats which this PLR is delivered in, but here are a few common ones: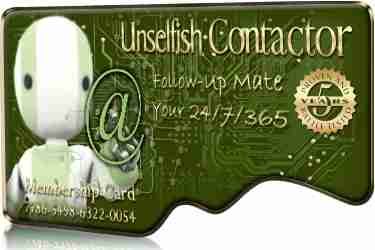 PLR Video Courses
PLR Reports
PLR Articles
PLR Master Classes
PLR E-Books
PLR Sales Funnels
PLR Websites
PLR Sales Pages
Massive PLR Bundles
Freebies and gifts they offer:
Unselfish Marketer does not tease you with a free report or PLR pack in exchange for your e-mail address. This is nice because you don't end up getting pummeled with tons of e-mails trying to sell you something. You simply choose 1 month, 6 months, 1 year or a 3 year subscription, make your payment, and then access the material.
However, in addition to the 70 to 105 new products which are added each month, you receive these free bonuses when you make any purchase:
Web Hosting (top notch servers) 3 GB Space & 50 GB Bandwidth
100 Autoresponders
Forex daily trading system
A brand-new promotional video each week
A free PLR audio e-book added every month
An ongoing monthly video series
3 extra PLR reports every month
Up to 7 video tutorials added each month
Who this PLR is perfect for
If you simply want one-time, 30 day access to a lifetime worth of content for one small no-commitment fee, UnselfishMarketer is definitely for you. I highly recommend you head over to the site just to see exactly what you get. The amount of public label rights content, the wide variety of topics and formats, and the frequently added fresh and original content is well worth the monthly fee.
If you have a dedication to a big business plan there are 6 month, 12 month and 3 year subscriptions also available. For quality PLR content and sheer volume, Unselfish Marketer definitely deserves a look.
Click Here to go to Unselfish Marketer

---
"Disclosure: Some of the links in this post are "affiliate links." This means if you click on the link and purchase the item, I will receive an affiliate commission."