By if pigs can fly Charles L Harmon
Nowadays many people have the idea of doing something in the internet to make extra money. It is so much easier and usually way cheaper to start and run an online business than the typical "brick and mortar" business.
Or in other words money counts, especially for an unknown quantity like a business, any business. I think most of us would prefer to spend less, rather than more money starting a business, any business.
With the internet looming larger every day it pays to have a presence on the 'net regardless of what type of business you have. Because of the internet and people being able to easily search for what they want, information, or whatever, it pays to choose carefully the domain name you want to have for your business on the internet.
Often, however you don't have a good choice of domain name because it seems like most of the easily thought of names are already taken. That is the most common and best, in almost all cases, a .com domain name. Countries like Great Britain, Australia, Canada, etc., and many others however, also use country extension domain names, i.e. domaincucoruku.co.uk.
Dot com Domains
So unless you live in one of those countries you need to stick with a .com name for best results. Due to this and the popularity and de facto standard of dot com domains it is usually very hard to find good short, easily pronounced, easy to spell, and memorable domain names.
Since this site is about PLR and a side issue is having a PLR store (online) or selling PLR you need to think about your internet presence and buy your domain name first, BEFORE you set up shop. Good domain names for PLR are also difficult to find if you want the best as mentioned above. Being a domain owner and seller I have a few select domain names currently for sale.
Most of my domain names are aged, which makes them more expensive and rarer. Because of that, some of them are priced out of the range many people can afford. Don't let that discourage you because all aged domain names cost more than new or newer names because the search engines, specifically Google, give more credit for aged domains. I won't second guess Google as to why, but you can look it up if you are interested.
Since I am still in the process of building out this site I am offering some lower cost PLR related domains for the discriminating business person. If you are interested in one of these names don't wait too long to snatch one up. I just might take them and bundle each one up with a package that includes one of the PLR business start-up packages (I'll rewrite them) and add a few bonuses then sell the entire package at a price point double or triple the prices you see here.
Get a Keyword .com Domain
You should know that generally you want a keyword related to the topic of your website if you want the best results. That generally means the best keywords in the domain name bring the most traffic and with that more potential sales, thus profits for your business.
So with that here are four of my premium, but low cost domain names for anyone interested in having a PLR business.
These super low domain prices (if they are still available) will raise once this site is built up.
Here are my low cost, premium PLR related domains
iLovePLR.com $777
ValuePLR.com $375
LuckyPLR.com $888
PLRassist.com $888
If you want to start your own PLR business you could do much worse by procrastinating and not being able to find a great relevant domain name like one of these or my higher priced premium PLR and article related domains which have the advantage of being aged a number of years. The best way is to buy domain name first to avoid not being able to get the best domain name after you start the business. Some of mine can be found above and here.
Domain Sales – First come, First served
These domains listed above will be first come first served. Contact me via the contact form on this site if you are interested in one or more of the above domain names. My advice about buying your domain name first, before you start your new business still holds true for other types of businesses. In many cases a relevant, short, memorable domain name that is easy to type into your browser can make a big difference in the overall results of your website.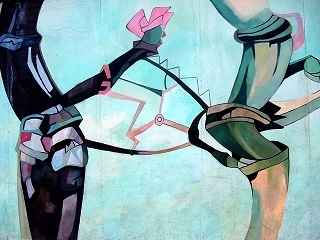 That's why you'll see some ridiculous prices for simple domain names. Imagine if you had snapped up Google, Yahoo, Verizon, Bing, etc. before they became popular and worth millions. That's also part of the reason some short 4-letter .com domain names sell for thousands, even if the letters have no meaning. They are rare so their price is high.
Other Domains For Sale
If you are in the market for other domains, especially brandable domain names there might be something of interest on my Good Luck Domains site or my Domain Sam site.