PLR Alacarte Review – Customizable Content for Business Owners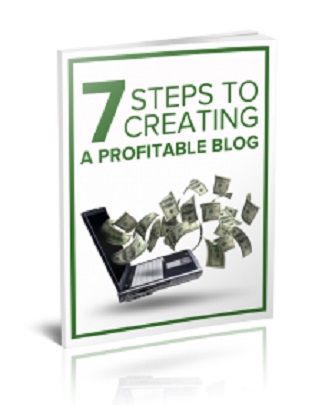 PLR Alacarte is known to cater the needs of online entrepreneurs who love to blog or sell products online and find ways to increase their website's traffic. Owner Lisa Stoops founded this company 4 years ago to help aspiring internet marketers in their different online businesses.
The company focuses on increasing their client's website traffic, and their most popular PLR package is the "40 hot tips on how to get free traffic to your website". For only $19.97 USD you can enjoy the following package under this PLR:
40 Hot Tips Report (2,500 words)
10 Social media images
30 tweets that you can immediately use
A bonus of 5 list building articles
The "tips report" given under this package is well researched and people who are starting a blogging or e-commerce business should consider purchasing this PLR package. With the addition of 10 social media images, 30 tweets and a bonus of 5 list building articles for free, you can immediately post or advertise your website, saving you a lot of time and money.
PLR Alacarte, just like other PLR sellers, is not perfect. It has its advantages and disadvantages.
Advantages
Lots of freebies
Most of their PLR packages are filled with many freebies which are also very helpful and useful.
Very informative
All PLR products of PLR Alacarte are well written and researched. Online entrepreneurs will enjoy their contents and find it very informative.
Disadvantages
Package descriptions are not advertised well
Once you visit their website and you click on one of the PLR packages, there won't be much detailed description you will see regarding the PLR package. You only see a summary and there are no further explanations or other detailed information about their products.
Their website is not well-organized
The website is not very appealing. If you look at it closely, it is built like a landing page and it needs more improvement by categorizing their products and not presenting all PLR packages as a whole.
Click Here to go to PLR Alacarte
Products Offered
Here is a list of their products for your reference:
24 Smart Ways To Get Your First 1,000 Email Subscribers
25 Social Media Graphics PLR
30 Ultimate Tips To Increase Conversion Rates PLR
31 Days To A Healthier You
40 Hot List Building Tips PLR
40+ Blog Post Ideas
5 Steps To Hosting A Webinar
7 Day Sugar Detox Plan
7 Steps to Creating a Profitable Blog
A Guide To Using AWeber
A Guide To Using Canva
A Guide To Using GetResponse
A Guide To Using MailChimp
A Guide To Using PicMonkey
A Guide To WordPress PLR
Customer Avatar

Digital Product Brainstorming and 16 Product Ideas
Facebook Insights Mini Report PLR
Fitness on the Go
Flat Belly PLR
Holiday and Sales Graphics PLR
How To Get Started Outsourcing PLR
How To Grow A Massive Following On Instagram
Inspiring Quote Images PLR
Mastering Productivity PLR
Sales Funnel Profits
Twitter Advertising For Beginners (Mini PLR Report)
Video Marketing and Google Hangouts PLR
Conclusion
Despite the disadvantages, PLR Alacarte's packages range from $9-48 USD which is very affordable, given that it has many freebies. Looking for the different products is also not a problem since all the products are posted in the "Shop" column.
Overall, PLR Alacarte is a great source to get PLR packages for boosting the traffic of your website especially if you are a blogger or an e-commerce entrepreneur.
Click Here to go to PLR Alacarte

"Disclosure: Some of the links in this post are "affiliate links." This means if you click on the link and purchase the item, I will receive an affiliate commission."