Writers – Have You Considered Making Money With PLR?
– actually even non-writers can do it too
By Aged Domain Maniac Charles L Harmon
There are so many writers that are trying to make money online using their writing skills. It is a competitive business however, and sometimes the income that you earn just isn't worth the time you spend researching and writing.
As a freelancer you can write articles or eBooks for customers and be paid per article or per word. One of the big problems is that many of the competitor writers out there charge very low fees and so they are hard to compete with.
Although the quality of their work the low cost competition charges might not be as good as yours, it is often still difficult to compete with such low fees. In this short article I want to show you the difference between how much income you might earn writing unique articles for customers as opposed to how much income you can earn writing PLR articles. If you don't know what PLR is, read this.
Income for Writing Unique Articles
The amount that you charge for your writing work is completely up to you but for this example let's say you charge $10 for a 500 word article. That's a real bargain for the person paying you, assuming you write high quality articles! If you write 10 articles for a customer you would earn $100 for those articles.
Let's say each article took 30 minutes to write, which works out at an income of $20 an hour. That's really an underestimation of time and effort because doing research plus writing the article for most people will take longer than that; probably an hour or longer. Almost certainly if you are writing several articles and research is involved you are looking at an hour or more realistically speaking.
Income from Writing PLR Articles
Now if you were to set up your own PLR business you could write 10 articles and sell them in a pack for $10. If you were to sell 50 packs of those articles you would earn $500.
So if each article took 30 minutes to write, you would be earning $100 per hour. Now that's quite a difference in the hourly pay rate. The advantage of writing private label articles is that you can sell them over and over again.
You can keep earning money from them for a long time. In fact I see several of the longtime PLR sellers selling old PLR articles at sale prices several years after they were written.
PLR Income from Articles you Haven't Written?
Now if you would do like I am certain some PLR writers do, you could make maybe less money overall, but with none of the drudging research and long hours of writing several pieces of content just to keep your PLR store current.
They hire writers to research and write the content for them. Even if they pay then a common rate of $.02 – $.05 per word they still can make a lot of money since the PLR can be sold to a lot of people.
This is certainly what I would do and I really don't mind writing articles or other content, but it can become drudge work if I were doing it all the time.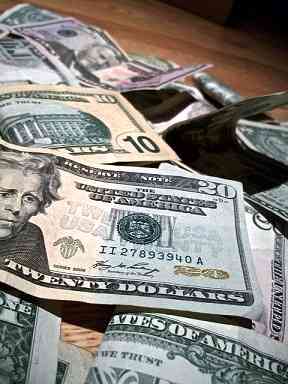 How do I know some PLR sellers do this? Well I have a writer currently writing articles for me. I am paying the going rate for them, and it is not cheap! Because of the nature of the articles I am having written for me I could easily sell them as PLR if I wanted to.
The same writer I am using writes PLR for some other customers. In my case I am not planning on selling the custom articles she is writing for me, but I could if I had a PLR store.
Of course when you first start out you won't sell a lot or even 50 packs right away, it will take some time to build up clients, but as long as you offer good quality articles, many of your clients will return and buy more from you in future.
That's what I've done over the years, hire writers to write custom articles for me even though I write plenty of articles for myself, all of which go on my many sites. Well let me rephrase that. Maybe 99% go on my sites, but once in a while I submit an article to a public site to gain more exposure.
So when your PLR business is established and has some good return customers, you will easily be able to sell 50 packs or probably a lot more packs of your articles. It won't just happen, however, you have to promote your site or services probably on a continuing basis.
Promotion, however, has been made easier by some of the free (or paid) promotion through Facebook, Twitter, Google+, and LinkedIn. You could use the free versions of those, get a lot of likes, friends, tweets, shares, etc. and you'd be well on your way to a successful PLR business.
Conclusion
A PLR business is a very good way for any writer to make money online. There are many places where you can advertise your PLR article packs, such as the Warrior forum, JVZoo, and others and it won't take long for you to build up a good client base and start making a great income.
One more thing. Just consider things change fast on the internet. What was working yesterday or last year may not work today or tomorrow or be totally out of fashion.
But the PLR business has grown over the ten years it has been around. It doesn't seem to be affected by trends or becoming obsolete like so many other things on the web. So if you start your own PLR business and actively promote it you have an excellent chance to be around many years later like so many of the current PLR providers.
One last thing – almost money in the bank
If I were going into the PLR business I would first make sure I had a short descriptive domain name. You want something short, relevant, easy to remember, and easy to type into a browser. I'm telling you this, but maybe I should keep this stuff secret.
Many will just shine it on and go on about their business. Here's my last bit of help for you in this short article. I am very tempted to go ahead with my own plans to use one of these prime domains for my own PLR business.
Check out these choice PLR domain names and see if any appeal to you as the basis for your upcoming PLR business. I'll see you in the bank.