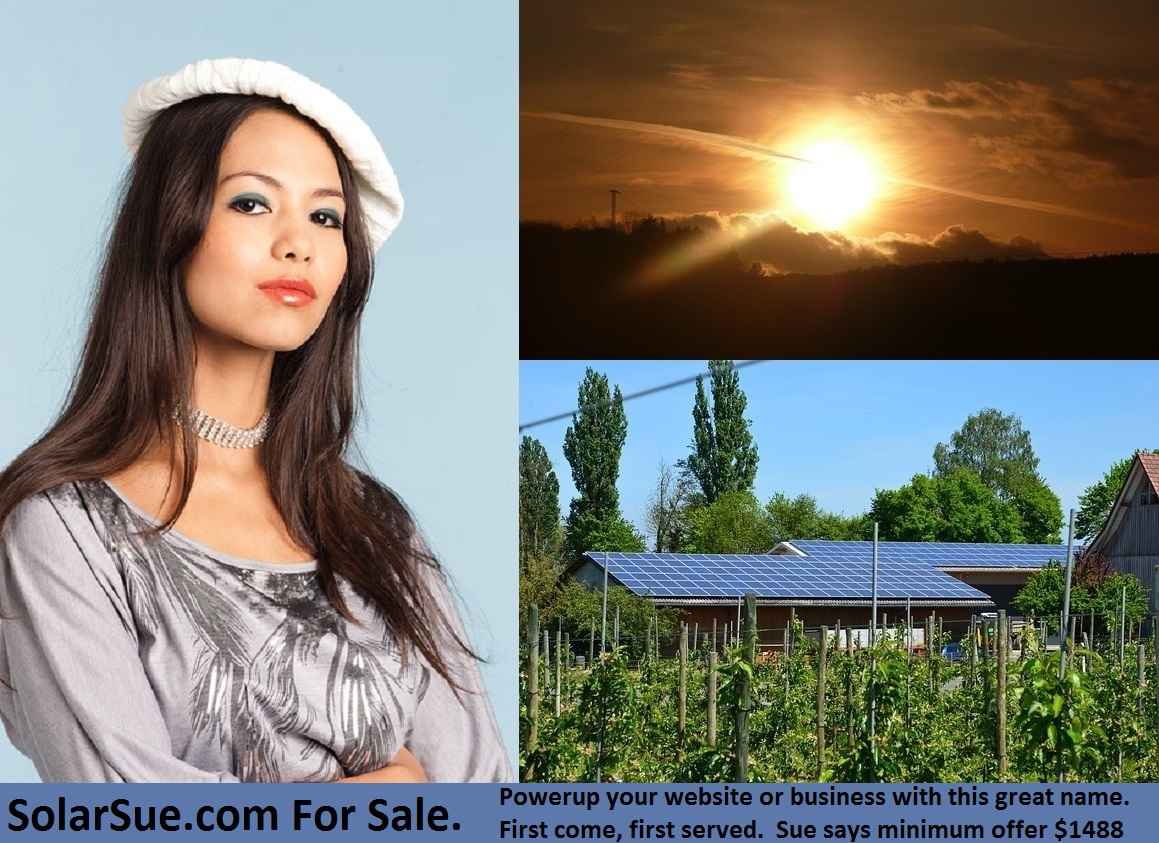 Click image to buy SolarSue.com.
Anyone interested in being green, saving electricity, using solar panels, selling solar systems, solar power, conserving energy, etc. could easily create their own solar energy blog or website about solar energy using solarsue.com. If you want a site to be about the cutting edge of solar power then SolarSue.com could be the vehicle for getting the word out about your particular interest in solar energy. It is very difficult to find a short, relevant .com domain name in the solar energy niche, but SolarSue.com is a really good one for the right business or person.
If you already have a going business in your niche then here is your chance to grab SolarSue.com, a relevant domain name to use for getting extra traffic to your site. Post articles, specials, sale items, promotional items on the SolarSue.com site with links to your main site. Use plenty of keywords to make sure you've covered many of the common phrases people might use to search for your products
If you don't want to do it yourself you could always have me create a site for you.
Another, better alternative is to PARTNER WITH ME on this valuable domain name. I only want a WORKING PARTNER. Someone who knows how to make money with a website OR preferably someone willing to be trained how to build a website that generates big money. Contact me if interested. Only one partner for this potential SolarSue website. Goal $3000/mo. minimum for you. Click here and read about making money with websites.
Contact me if interested in SolarSue.com or make an offer.
More Domains For Sale